Shrimping Reports Flagler County



Shrimping reports for Flagler County are closely monitored at the Academy Of Shrimping. The website is free to join. You have to register before you can access them.

Flagler County is a popular hot spot for summer shrimp cast netting. The Inter-coastal is where the summer shrimp are intercepted. Shrimp do NOT live in the inter-coastal "ditch", they travel in the inter-coastal on their way to the inlets or new sediment grounds to continue their growth.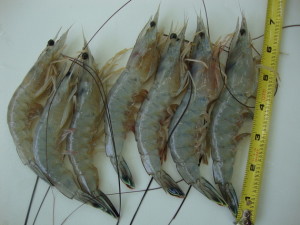 Summer shrimp are known as the "white" or "grey" shrimp. Their signature tail color is blue and green. They do not taste as strong as the winter shrimp because they contain less iodine. White shrimp do not make the best "peel and eats" but they knock it out of the park if breaded and fried.
The flotilla (collection of boats) chase these elusive shrimp in the day time under engine  power without ever throwing an anchor. We do not salt or bait the inter-coastal waters of Flagler and Volusia County.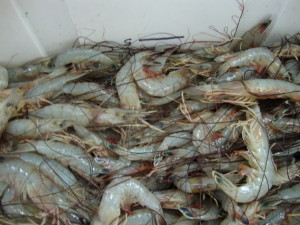 The white shrimp show up in South Daytona in the Big Tree area, just North of Dunlawton bridge and extend their run North passing through Flagler County. They run from Big Tree in South Daytona (early July) to Grant Street Bridge in Georgia. Central Floridian's have no problem chasing these white shrimp all the way to Jacksonville thru the fall season once they exit Flagler County.
The hot spots in Flagler County is in the inter-coastal between channel markers 7 -12, the higher the number the further North your going towards Tomoka Basin. The shrimp run thicker during the full and new moon phases (3 days before, 3 days after) on the outgoing tide.

FACEBOOK SHRIMPING/SCALLOPING INTEL
Scalloping reports on Facebook at the "Florida Shrimping Academy – Tips & Tricks™". CLICK HERE. This is the largest group for shrimping, scalloping, lobstering and gator hunting.


WEBSITE VISITOR'S – OLD INTEL GIVES LOCATIONS