Dip Net Shrimping
Dip Net Buyer Beware – There are many dip nets on the market that range from $65 – $95 dollars. Not all shrimp dip nets are created equal, so let us educate in those features that are important. The big box stores are cheaper but the construction is flimsy with a lower grade mono bag.
I prefer the lightest weight dip net (anodized) because it gives me speed and does not fatigue me as quickly. Below you can see me balance my net between 2 fingers, that is how light weight my nets are. Marker69.com sells these exclusive nets and sells them at Oak Hill Flea Market every Sunday North end (Nov to May only). Call Jan for delivery or private pick up (386)334-4504.
We recommend the following in a shrimping dip net
A dip net YOU can put a replacement sock on yourself
Anodized aluminum, half the weight of standard aluminum poles
Capt Lee above can balance the pole on her finger, it is so light weight
Marker69.com is only company that sells these light weight strong poles
Oak Hill Flea Market – Call Jan (386)334-4504 SUNDAYS Only
Jan will private meet up with you Edgewater too
18 foot 2 piece pier nets are anodized aluminum with twist locking system

Hoop size NOT to exceed 30″, adult size

Hoop size 24″ for children
Hoop rim nice round shape
Hoop solid metal and NOT hollow metal bar
8 foot handle with cane tip
Shrimp sock is threaded on the hoop and NOT on colored thread
Re-enforced brace at neck stem to reduce hoop flexing on strong tide
14lb mono test weight
Quick release hardware at end of sock for easy dumping
Sock length of 7 foot, go no less than 6 foot
1 continuous sock (not pieced together and sewn together)
Ed Shumaker is an iconic net maker who makes a great dip net
Can ship the rim & sock (NO HANDLE) via Fedex for about $35 large box, order more and shipping same price, split it with friends.
To see high quality dip nets at Marker 69, CLICK HERE
Marker 69 sells the official gear used by Pro Angler, Capt. Lee Noga. She uses the Shumaker 30″ solid metal bar hoop rim and anodized aluminum pole.
Here are some pics of the Shumaker Dip Net with a quick release "cinch" device for easy dumping of the sock. Solid metal bar with the sock threaded on to the rim.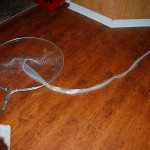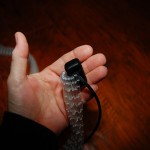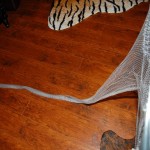 The

DREADED THREADED

Hoop – BEWARE
The threaded dip net model is where the net maker chose to thread the dip net sock on colored thread vs threading the sock on the metal hoop rim. They take thin green or black string and go thru the sock loops and then attach the color thread holding the sock to the rim with MORE colored thread.
Problems:
The colored thread deteriorates in saltwater

The hoop rim may be hollow metal bar & irregular shape
Dip net sock not tight to rim, thread causes gaps, see pics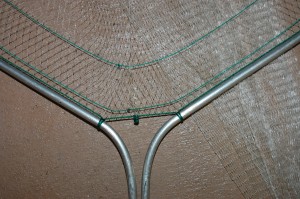 Here is a sample of a threaded dip net. When you purchase it, it looks fresh and new and the net may appear tight to rim. As soon as its exposed to saltwater, the gaps appear and the string starts to break down.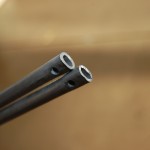 It is cheaper to build a net with hollow bar, so ask if the shrimp dip net is hollow or solid. The threaded nets have been found to be hollow metal bar. You want a SOLID hoop rim.
The threaded nets do not stand the test of time, and here are some other pictures after 1 season of use. Note the gaps. The net should be threaded on the rim.
 SHRIMPING/SCALLOPING INTEL
Scalloping reports on Facebook at the "Florida Shrimping Academy – Tips & Tricks™". CLICK HERE. This is the largest group for shrimping, scalloping, lobstering and gator hunting. Interact with Capt Lee Noga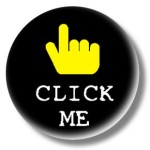 Marker69.com on-line store is exclusive Shumaker Dip Net distributor