Florida Shrimping Intel & Networking
Capt Lee Noga loves to interact with other anglers who  love Florida shrimping. She decided to start a Florida shrimping Facebook group where everyone can share intel, techniques, tips & tricks. This forum kicks out negativity and lights up with wonderful mentors who share their reports.
Florida shrimping has specific conditions which can increase the productivity. The popular areas of Florida who winter shrimp are Central Florida to the Keys. Intel comes in daily for the entire State  of Florida all year long.. These reports will  let you know when the shrimp are running near you.
If you find message boards to complex and rather keep up with the sport of shrimping via smartphone, join Capt Lee Noga on Facebook. Florida shrimping can be frustrating when you first learn, but Capt Lee has dedicated her life to bringing you up to speed quickly.
Florida shrimping takes intel, proper gear choices and strategy to fill that 5 gallon bucket. Everything you need to know is on this site.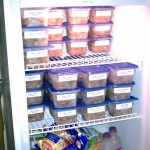 FACEBOOK SHRIMPING/SCALLOPING INTEL
Scalloping reports on Facebook at the "Florida Shrimping Academy – Tips & Tricks™". CLICK HERE. This is the largest group for shrimping, scalloping, lobstering and gator hunting. Interact with Capt Lee Noga