Custom Cast Nets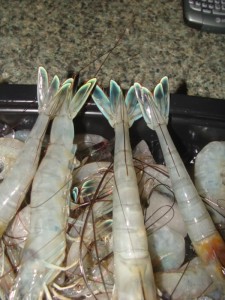 Custom cast nets made by iconic,Tim Wade, the official gear of pro angler, Captain Lee Noga.  His custom nets are requested by Alaskan commercial fisherman and commercial operations netting up mackerel, roe mullet and various other bait fish. His custom cast nets are in demand both internationally and all over the lower 48 States. Tim is based out of Melbourne, Florida. He ships. He has been building custom cast nets for 51 years.
Store bought nets do not even come close to a the feel and performance of custom cast nets. Treat yourself to a custom cast net in any size diameter you want (3 foot to 14 foot).  A custom cast net  performs and feels, and resets like "silk". It is fluid in its movement (lasts for years if taken care of) and a store bought net feels like a scratchy rat nest after a couple of deployments.
Capt Lee Noga recommends the material attached to the net above the lead line to keep the net from closing so quickly, captured more shrimp being open longer.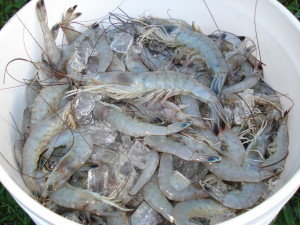 Contact Tim Wade until Marker69.com receives their inventory.
321-729-9537
321-508-2836
#1 Net custom cast nets requested nationally for both commercial and recreational anglers
Made by hand for over 51 years
Hand tied knots
The choice of commercial and recreational shrimpers
Optional – Flag material above the lead line superior to lawn chair webbing, folds nicer in creases, does not throw the balance of the net off.
Order 3 ft – 14 foot nets, custom cast nets have no real limits, your only limited by the laws of your local waters
Mono is 5/8″ with 1.25 inch stretch mesh for shrimping custom cast nets to cull dinks
Order early, nets enter backlog during popular bait and shrimp season
Tim Wade will  ship out of state or you can arrange for net pickup at in Melbourne. Marker69.com is in process to carry the Tim Wade nets in stock. This is in process. (386)33404504, we hope to have them  in March 2018 for summer shrimping.
FACEBOOK SHRIMPING/SCALLOPING INTEL
Scalloping reports on Facebook at the "Florida Shrimping Academy – Tips & Tricks™". CLICK HERE. This is the largest group for shrimping, scalloping, lobstering and gator hunting.
WEBSITE VISITOR'S – OLD INTEL GIVES LOCATIONS