Cast Net Video
Here is a cast net video so you can see through our eyes what it is like to go cast net shrimping in Daytona in the middle of the inter-coastal packed tight with a flotilla of boats.
Florida hosts both winter and summer shrimping. We chase white shrimp in summer in both the daytime and night time. This specie of shrimp love light. In the winter time we chase brown and pink shrimp at night which hate the light.
The white shrimp run begins in Daytona Beach and runs strong all the way to the Carolina's. Daytona Beach in Central Florida start chasing the white shrimp late June.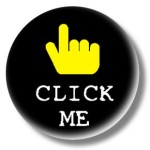 Marker69.com on-line store for more information on Ed Shumaker custom made cast nets. .